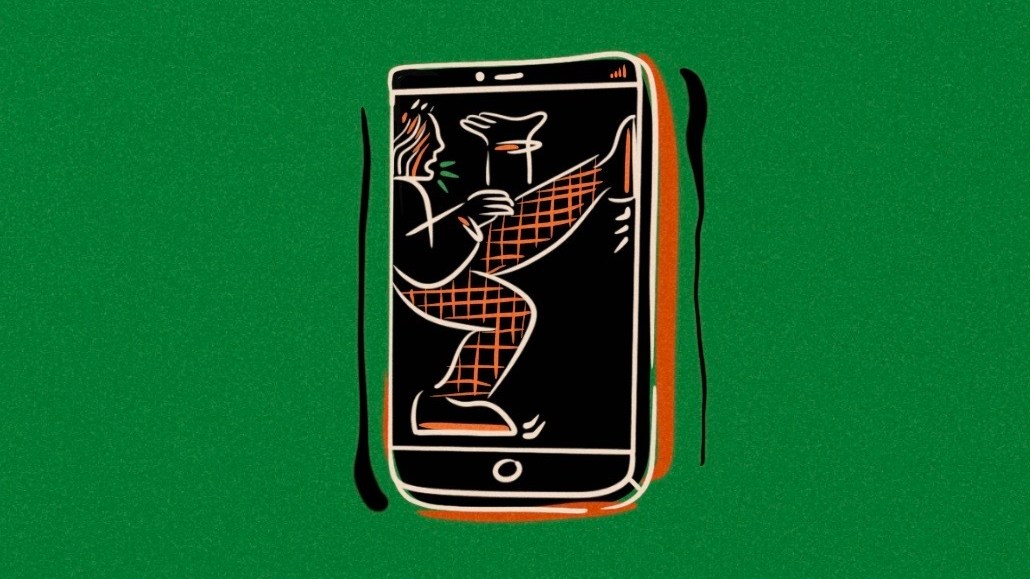 Ivy Liu
This research is based on unique data collected from our proprietary audience of publisher, agency, brand and tech insiders. It's available to Digiday+ members. More from the series →
Interested in sharing your perspectives on the media and marketing industries? Join the Digiday research panel.
In this week's Digiday+ Research Briefing, we examine the marketing and sales channels brands and retailers are relying on this holiday season, how publishers and brands are rapidly accelerating their use of AI, and how gaming investment is on the minds of entertainment companies, as seen in recent data from Digiday+ Research.
61% of marketers who use TikTok say the platform's importance grows during the holidays
TikTok and Instagram see a greater surge in importance to marketers than other social media platforms during the holiday season, with TikTok in particular taking on added value beyond the key role social platforms play in brands' and retailers' marketing plans year-round. That is according to Digiday+ Research's newly released report on holiday marketing and commerce strategies. 
This does not necessarily mean that TikTok and Instagram are more important than other platforms, but that during the holidays, their importance increases more dramatically. Throughout the rest of the year (and aside from Instagram), Facebook and Google are the major players, with 83% of survey respondents saying they've used Facebook as a marketing channel so far in 2023 and 72% saying they have used Google. But during the holidays, many other marketing channels, including TikTok and Instagram, outrank Facebook and Google in weighted average of their increase in importance, a Digiday survey found.
This year, TikTok in particular is making plays to further cement itself as a key holiday platform for driving brand awareness and even converting sales. TikTok sent out sales material to advertisers including a Holiday Media Plan to be used between October and December 2023, which presented a step-by-step guide detailing what campaigns to execute and when throughout the holiday period, including suggested budgets. And the introduction of TikTok Shop in September has meant even more marketers are turning their attention to TikTok for the 2023 holiday season, especially those hoping to capture Gen Z shoppers.
The stats:
The majority of respondents who use TikTok for marketing (61%) said that the platform grows in importance to their marketing plans during the holidays. On average, across all of the marketing channels analyzed for this report, this was the largest group of respondents to agree that a channel was more important to their holiday marketing plans relative to those that said it decreased in importance or experienced no change at all. 

As social apps continue to rise in importance to marketers during the holidays, influencers are also playing a major role. Over half of respondents who said their companies had collaborated with influencers so far this year (56%) also said influencers will grow more important to their brands' marketing plans during the holidays.
Read more about marketers' holiday strategies
Digiday+ Research digest
Publishers' and brands' use of AI technology is increasing at a rapid pace, even just from one quarter to the next. Less than half of publisher professionals and brand professionals said in Q2 of this year that they were using AI. By Q3, 89% of publisher pros and 80% of brand pros said they were using AI. This is according to a Q3 Digiday+ Research survey of over 200 publisher, agency and brand professionals. With AI adoption rates jumping so quickly, the question is — what are these groups using the technology for? The answer is kind of a mixed bag, but Digiday found that companies are more likely to be using AI for internal purposes than external ones, as the tech becomes ingrained in workflows and processes.
The stats:
Thirty-eight percent of publisher pros said in Q3 2023 that their companies are using generative AI, specifically, for internal and back-end applications, while 25% said they're using the technology for audience-facing applications.

The difference for marketers was a bit more stark. Forty-five percent of brand pros said their companies use generative AI for internal applications, compared with 17% who said they use it for customer-facing applications. 
Read more about publishers', brands' and agencies' use of AI
Gaming is on the menu for entertainment companies this earnings season. It was a frequent topic during Warner Bros. Discovery's Q3 2023 earnings call last week, and executives at The Walt Disney Co. are reportedly urging CEO Bob Iger to transform the company into a gaming giant. In fact, the role of sports content as a major revenue driver for Disney was a repeated refrain throughout Disney's Q4 earnings call. Digiday+ Research's report on how marketers are using AR and VR found that Disney has already been working with partners like video game development company Gamefam to create video game content, including brand placement.
Insights:
Gamefam helped Disney's Marvel Studios create a Doctor Strange brand experience within its "Tower of Misery" game to promote the studio's "Doctor Strange in the Multiverse of Madness" movie in 2022. Virtual gaming environments offer glimpses of what the future might hold within the metaverse, a "successor state" to the modern internet.

Marketers use augmented and virtual reality technology to enhance gaming experiences. Last year, 45% of marketers told Digiday their primary use of AR tech was for gaming, while 32% of marketers said their primary use of VR was for gaming. 

"The immersion of it is where we start to see people talk about engaging for a longer period of time and having a community within VR, and really creating a world — the overused metaverse — in which people are spending more time and engaging and even gameplay within that space." — Yang Adija, svp of digital league business operations, growth and innovation at Turner Sports
Read more about marketers' use of AR and VR
See research from all Digiday Media Brands:
https://digiday.com/?p=525863