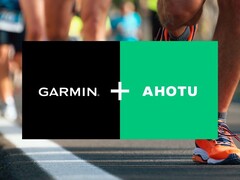 Garmin smartwatch users can now search for live events via the Ahotu calendar in Garmin Connect. The database covers a wide variety of races, from 5ks to marathons in 187 countries. Once you have selected a race, you can use the Garmin Race Widget to tailor your training accordingly.
Garmin and Ahotu have officially announced a collaboration, providing a new tool for smartwatch users. Ahotu claims to be the most extensive calendar for endurance sports worldwide, covering 28 activities like running, cycling, and multi-discipline events in 187 countries.
The partnership makes the Ahotu database accessible via the Garmin Connect app, allowing users to find upcoming events in their area, ranging from 5ks to marathons. Information surrounding the event, such as the date, start time and a link to the registration page, will be provided. The Ahotu partnership was mentioned earlier this year in the Garmin Connect Version 4.70 update. Garmin noted an enhanced event database with additional search filters to help you quickly find races. To search for events, go to More > Training & Planning > Races & Events > Find an Event. Ahotu events are listed with Event Source "Verified Source".
Once you have found an Ahotu event to participate in, you can add it to your calendar and use the Garmin Race Widget to create a training plan to assist you in your preparation. The feature intelligently adapts daily suggested workouts and training load targets to help you reach your goal. Plus, it provides a race countdown, predicted finish time and weather forecast for the date. The Garmin Race Widget is available on various running smartwatches, such as the Forerunner 955 and the Forerunner 255 Music.
Polly Allcock – Senior Tech Writer – 1826 articles published on Notebookcheck since 2021
I've been interested in technology for as long as I can remember. From a young age, I have loved gadgets and understanding how things work. Since graduating, I have worked for several technology companies across FinTech, AdTech and Robotics.
Polly Allcock, 2023-11-15 (Update: 2023-11-15)