Anterovium – stock.adobe.com
Ten stakeholders from the world of energy storage systems have actually penned an open letter to the European Commission's policymakers, prompting them to consider their innovation to the EC's green shift strategies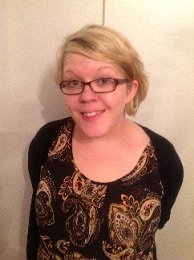 By
Published: 14 Jul 2022 8: 00
The European Commission (EC) is being advised not to neglect the capacity for energy storage innovations to reduce the continent's eco-friendly power shift, as pressure grows on policymakers to boost Europe's energy security in the wake of the Russia-Ukraine dispute.
As detailed in its just recently released REPowerEU Plan, the EC has actually set out strategies to reinforce the security of the continent's energy supply by bringing more eco-friendly power generation onto the grid– however there are issues that its strategies do not go far enough.
In an open letter to EU policymakers, signed by 10 senior energy system market stakeholders and trade associations, it is declared the effective execution of the REPowerEU Plan might be jeopardised unless the method is underpinned by a dedication to release energy storage innovations.
This is due to the fact that eco-friendly energy generation can be vulnerable to disturbance, especially where solar and wind power are worried, which indicates there might not constantly be a reliable, instant supply of it on days when the sun is not shining and the wind does not blow.
As an outcome, this indicates there might be durations when energy need overtakes the supply of offered sustainable power, however– on the other hand– there might likewise be times when more is produced than is right away required, implying the surplus will require to be saved someplace.
For this factor, the co-signatories of this letter are prompting the EC to rejig its REPowerEU Plan to include and promote innovations that allow grid versatility and energy storage.
" For this strategy to be effective, it needs to be accompanied by appropriate targets and policy structures for the release of energy storage and other versatility innovations," stated the letter. "They are needed to allow the safe and effective combination of renewables into the electrical grid, and now is the time to acknowledge them as the pillars of the European energy shift.
" We think that if the sped up near-term release of renewable resource sources is to be effective, Europe requires a quick roll-out of tested and scalable innovations to increase grid versatility and make it possible for the safe and effective combination of sustainable generation.
" To this end, battery-based energy storage is a rapidly released, cost-efficient and low-emissions option with the prospective to end up being the foundation of contemporary resistant, and decarbonised energy systems."
The letter continued: "Other innovations, such as demand-side reaction, the enhanced utilisation of existing storage capacity of pumped hydroelectric and other energy storage innovations, in addition to the interconnectivity in between nationwide electrical energy markets, are all important to making it possible for the European energy shift."
The letter went on to stress that energy storage innovations are shown to work, and in a number of markets all over the world have actually changed thermal power plants as a more affordable and low-carbon method of supplying protected energy throughout durations of peak need when products of renewables are limited.
" Despite having access to this ready-to-deploy and economical innovation, we continue to depend on high-emission natural gas-based generation, while the Europe-wide targets that would tactically scale up energy storage jobs are yet to be established and embedded in law," it stated.
And although there has actually been some low-level release of energy storage innovations within Europe, its adoption will require to be significantly increase if the EC is major about effectively providing its REPowerEU Plan, the letter stated.
" In 2021, capability market auctions throughout Europe granted around 2.4 GW of professionals to energy storage, however numerous research studies forecast that to increase the security and dependability of energy systems on the continent, we will require approximately 200 GW of energy storage by 2030," it continued. "Additional modifications to the energy market structure and style are likewise needed to make it possible for the objectives of REPowerEU."
These consist of the abolition of the "not cost-reflective" charges, levies and taxes that hinder the roll-out of energy storage innovations throughout Europe, the letter stated.
It concluded: "We eagerly anticipate interacting with the regulators and other market stakeholders, understanding the objectives laid out in the REPowerEU Plan by providing innovations, options and policy structures to protect economical, dependable and sustainable energy systems for European customers."